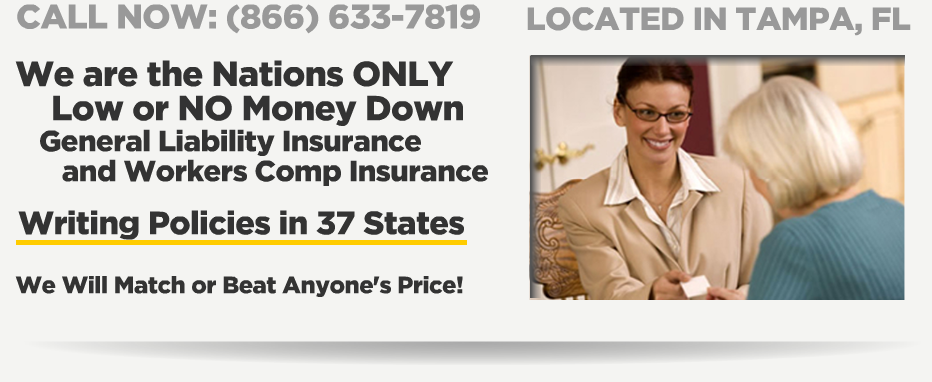 We offer the best rates on business insurance, general liability insurance, and workers compensation from Brown and Associates in Tampa, FL.
No matter what your company needs, whether you a small business or a large business, our full-service insurance agency will work to help you out.
We review and select the best programs and plans for you or your company.
Business Insurance Plans
Explore our variety of business insurance plans, including workers compensation and general liability commercial insurance. We work with all
standard business insurance carriers, providing group and individual health and business insurance. Our services include:
• Payroll Solutions
• Workers Compensation
• General Liability
• Supplemental Benefits
• Enrollment Services
• Pay-As-You-Go Plans

• Employee Benefits Management

• Commercial Auto Insurance
• No Money Down
Support Is Important
Supporting a growing staff takes work. Our services take the traditional relationship to the next level, providing comprehensive business insurance,
portfolio, and advanced enrollment services. We explain, apply, and maintain your insurance package. Plus, our licensed business insurance agents
and customer support representatives will assist you with rates.



General Liability, Business Insurance Tampa, Business Insurance | Tampa, FL